Cold Brew Coffee with CBD On Tap

Fresh coffee, balanced energy, right in your fridge.

Coffee for energy and CBD for focus. Our best-selling boxed coffee is brewed for the purists: refreshingly smooth, naturally sweet, and remarkably crash-free. Each box can serve 9 tall servings of Jibby Cold Brew.
🌎 Fair trade organic coffee
🌱 25mg CBD per serving
☕️ 135mg caffeine (about a double espresso)
👍 5 calories per serving, zero-sugar
Plant-based • 25MG CBD • Focus & Clarity Boosting• Fair Trade Coffee • Dairy-free •
"The Best CBD Coffee Brands... for Jitter-Free Focus"
"A really well-balanced coffee"
"Jibby changed the game for me … this stuff is magic"
Subscribe & save 15%
The best way to focus is... Having one less thing to worry about. Cancel, pause, or modify your subscription at any time for free.
✓ You'll save 15%
✓ Choose your frequency
✓ Free US shipping
✓ Cancel anytime
Feel uplifted & grounded. Caffeine for energy, natural hemp CBD for focus. ✌️
Customer Reviews
Best Idea and Taste Ever
I was so happy to find Jibby after being on a recent search for a high-quality coffee subscription at a good price. Jibby checked all my boxes and for it to be CBD coffee even made them exceed my expectations! The taste is great especially with some raw milk and maple syrup added. I'm in heaven and and can't wait to continue my subscription. ☺️
08/11/2021
Leslie S.

United States
Perfect
This coffee does exactly what it says! The perfect non-jittery productive producing cup of joe! Love the packaging and ease of accessibility and taste great to boot!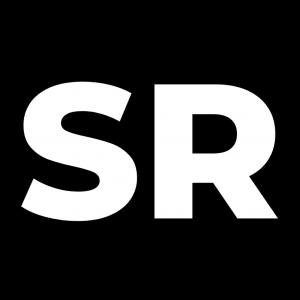 JW
08/03/2021
Jared W.

United States
Satisfied Coffee Snob
Certified coffee snob here, officially satisfied. Was admittedly skeptical about cbd in coffee. I've had one, and I've had the other, but I've never had them together. Premium coffee brands also tend to over-caffeinate. But Jibby is different. There's a clean, uplifting effect without the jitters. And it tastes great.
07/23/2021
Joy L.

United States
Great service!
I loved the personal note inside the box! It made me feel like they honestly care about their customers! Great concept, and outstanding customer care.
07/10/2021
Karla B.

United States
Surprisingly Delish!!
So, I have always been very leery of drinking coffee. it makes me jittery for the most part. This coffee didn't do that. I'm not sure if it's because it's ice coffee or not but it was an unexpected bonus for me. It took me a few minutes, but I figured out the whole packaging thing and now I love the idea of just having this little box sitting in my fridge with an easy pour spicket that doesn't drip at all. The brew is decently strong, but not so much that it leaves that disgusting sour taste in my mouth after I've finished my cup. I just add some coconut milk and a little Mung fruit and I have the perfect afternoon sweet treat with that touch of healing CBD. Thank you for that. No brewing, no waiting, just enjoying.