Cold Brew Coffee w/ CBD On Tap (100 oz)
9 servings of feel-good coffee
Refreshingly smooth, naturally sweet, and remarkably crash-free–Coffee for energy, CBD for focus, Jibby for balance. Take the best parts of coffee and leave the rest at home. 25mg of Hemp CBD, 5 calories, 0g of sugar, Plant-based, and Fair Trade Organic coffee.

We source sustainably
Our cold brew blend is sourced from small-batch organic farms in Colombia. Farmers are paid a premium for their delicious, chocolatey coffee. The hemp we source is 100% American grown and pesticide-free. It is processed in a lab in Colorado to be isolated carefully and fully stripped of all unwanted ingredients, like THC.
Taste
Chocolatey and naturally-sweet, our coffee is smooth as butter and crisp like a Red Delicious. Roasted at a beautiful medium, it's a classic Colombian with the legs to last all day.
Region
Our cold brew is a blend of Caturra, Castillo, and Colombia coffee varieties, grown in the storied coffee-growing regions of Huila and Nariño, Colombia.

Process
Our coffee beans are washed and later roasted in state-of-the-art and energy-efficient Loring Roasters. Roast "levels" are measured differently by each roaster but we'd say our roast is a perfect medium. It rests for nine days and is then cold-brewed for 18 hours. Though our cold brew is shelf-stable, we never use and never plan to use preservatives. Finally, our tasteless CBD is added to create a truly sessionable and delicious cup of coffee.
100% American-grown
We source our hemp from farmers in Colorado, Kentucky, Oregon and Washington. We've partnered with labs in Colorado to extract CBD isolate purely and consistently so that each cup of Jibby is just as smooth and effective as the last, and every batch is lab tested for potency and purity (you can find our CoAs here.) 

People, plants, planet
Sustainability is one of those buzzwords that a lot of brands are using. This word means something to us, though. It means sourcing quality, Organic coffee and paying a premium to farmers. It means roasting coffee using energy-efficient processes. It means using packaging and packing materials that are rarely, if ever, plastic. Our can-holders are designed to be reusable and are made from recycled plastic. Finally, sustainability means sharing with all sorts of stakeholders, from educating about and lifting up historically-disenfranchised groups to donating 1% of every dollar to those that do not have resources that we have plenty of. That's why we partnered with charity:water to provide clean water to communities in need.

Cold Brew Coffee w/ CBD On Tap (100 oz)
Customer Reviews
Best Idea and Taste Ever
I was so happy to find Jibby after being on a recent search for a high-quality coffee subscription at a good price. Jibby checked all my boxes and for it to be CBD coffee even made them exceed my expectations! The taste is great especially with some raw milk and maple syrup added. I'm in heaven and and can't wait to continue my subscription. ☺️
08/11/2021
Leslie S.

United States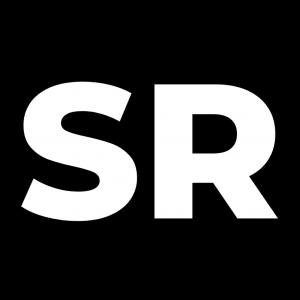 JW
08/03/2021
Jared W.

United States
Satisfied Coffee Snob
Certified coffee snob here, officially satisfied. Was admittedly skeptical about cbd in coffee. I've had one, and I've had the other, but I've never had them together. Premium coffee brands also tend to over-caffeinate. But Jibby is different. There's a clean, uplifting effect without the jitters. And it tastes great.
07/23/2021
Joy L.

United States
Great service!
I loved the personal note inside the box! It made me feel like they honestly care about their customers! Great concept, and outstanding customer care.
07/10/2021
Karla B.

United States
Surprisingly Delish!!
So, I have always been very leery of drinking coffee. it makes me jittery for the most part. This coffee didn't do that. I'm not sure if it's because it's ice coffee or not but it was an unexpected bonus for me. It took me a few minutes, but I figured out the whole packaging thing and now I love the idea of just having this little box sitting in my fridge with an easy pour spicket that doesn't drip at all. The brew is decently strong, but not so much that it leaves that disgusting sour taste in my mouth after I've finished my cup. I just add some coconut milk and a little Mung fruit and I have the perfect afternoon sweet treat with that touch of healing CBD. Thank you for that. No brewing, no waiting, just enjoying.